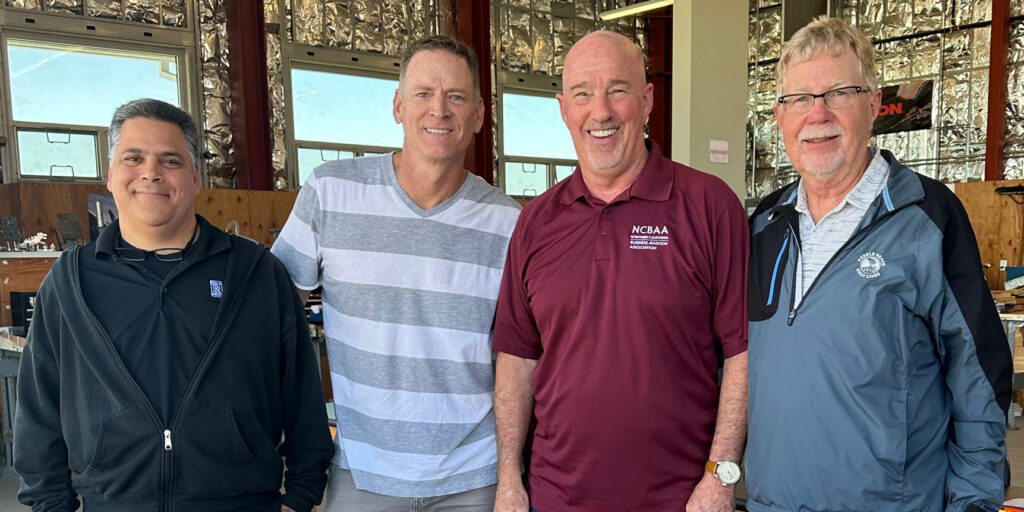 Santa Clara County, CA – The Tailwinds Foundation (TWF), a non-profit formed by business aviation executives and industry leaders, recently launched a partnership with Gavilan College and its A&P (Airplane and Powerplant Technicians) Program. A state-of-the-art toolbox was gifted to the community college based in Santa Clara County, as part of TWF's initial Toolbox Award. It is the first of many tokens the group has pledged to support A&P students interested in joining the business aviation workforce.
TWF Chairman and Business Aviation Veteran Craig Bowers presented the award on behalf of The Tailwinds Foundation. As part of the presentation, the event also featured a meet-and-greet, allowing students to interact with industry players in the business aviation community for mentorship and support.
"Today marks the beginning of what we hope will be an impactful partnership between The Tailwinds Foundation and these students," said Bowers. "Through the Tailwinds Toolbox Award and the latest meet and greet, we want to do what we can to ensure the future aviation technicians of tomorrow have what they need today—and that the message is clear—their skills and abilities are so badly needed."
"To have the personal support and guidance from The Tailwinds Foundation is a great advantage to our students," said Herb Spenner, Faculty Member in the Gavilan Aviation. "Scholarships are always welcome, but events, supplies, and engagements like this are what really make an impact and difference for the students."
TWF held its kickoff celebration in February of this year, receiving generous donations from the Northern California Business Aviation Association, Dassault Aviation, and a number of sponsors and individuals.
In conjunction with the Gavilan partnership, conversations are taking place with additional schools as to how TWF can help young adults consider an AMT career pathway, while encouraging current AMT students to pursue careers in business aviation.
If you are interested in volunteering with the group or providing financial support, please email our team at info@tailwindsfoundation.org and visit our website here.